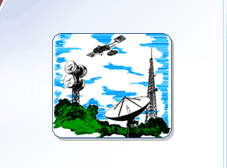 Welcome to the world of Allen Communications!

Take a moment and browse around to see why A.C.is quickly becoming one of the top asked for Broadcasting Contractors in the world. When choosing A.C. for your project, you'll get over 60 years of combined experience between our key personnel



Welcome to Allen Communications

Allen Communications is a California based contractor providing a wide range of professional communication services to the broadcast, satellite, and private industries. Allen Communications is a licensed and bonded contractor, CA 753254. Our personnel offer over 60 years of combined experience in the industry. We take pride in our ability to provide our customers with quality products and excellent service.

Services include: full turn key systems, site development, system design, engineering, permitting, project management, installation and sales of new, used and reconditioned equipment, equipment rental & maintenance, relocation, appraisals, and FCC licensing assistance.

Allen Communications specializes in satellite systems for International and Domestic use, professional video and audio systems, television distribution systems, microwave systems, subcontract services, RF and private radio networks.